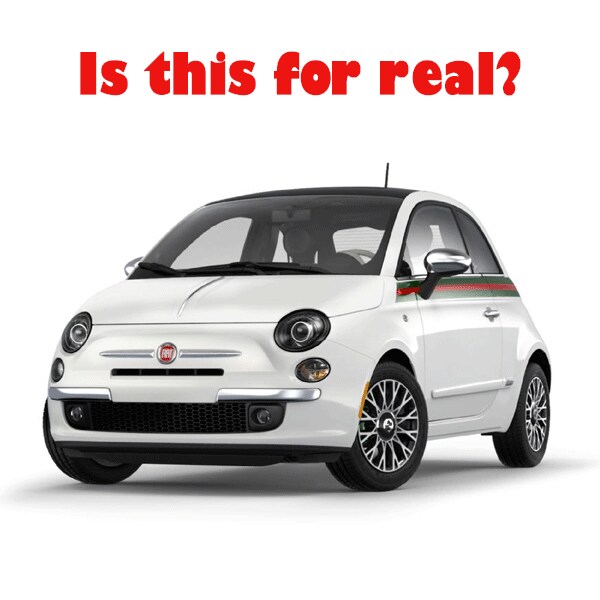 In honor of National Trivia day, we have created some Fiat trivia facts. See how much you know about Fiat!
1). True or False. Fiat and Gucci teamed up to create a 500 Gucci.
True. Some say that the Fiat is one of the most fashionable cars. Fiat teamed up with Gucci to create the 500 Gucci. Combining red and Gucci's trademark green stripes on the sides, with ivory and black interiors and Gucci logos on the alloys, the luxury feel of this car is simply magnificent.
2). When did the first version of the 500 go on sale?
1936
3). In what country is Fiat headquartered?
Italy